If you have an Amazon Prime subscription, you are entitled to ONE FREE TWITCH SUBSCRIPTION every month.
Of course, i'd love for you to choose Nights Around a Table as your free subscription. It's a $5.00 value to you, and NAaT earns half of that. Here's how:
STEP 1: Get a free

Twitch

Account
If you don't already have a Twitch account, go to http://www.twitch.tv and sign up for a free account (the same way you would with any other social media website.)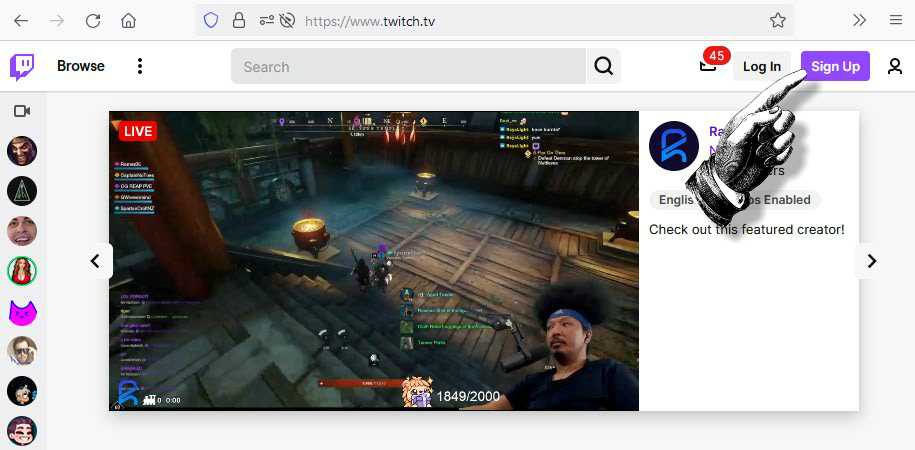 STEP 2: Sign in to

Amazon

Prime Gaming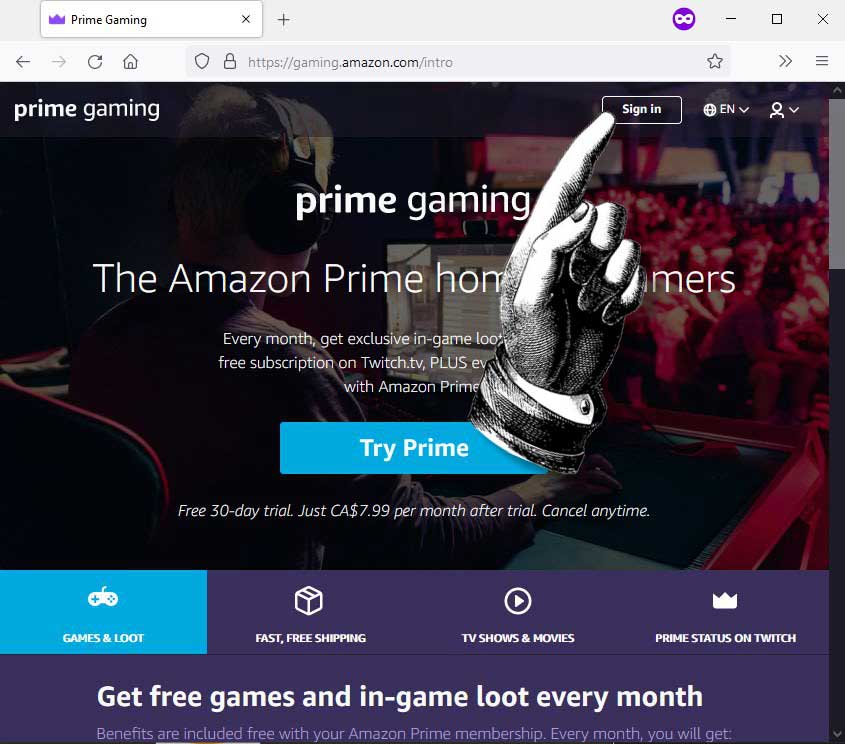 Step 3: Sign In using your

Amazon

account details
Enter the username and password for your Amazon account.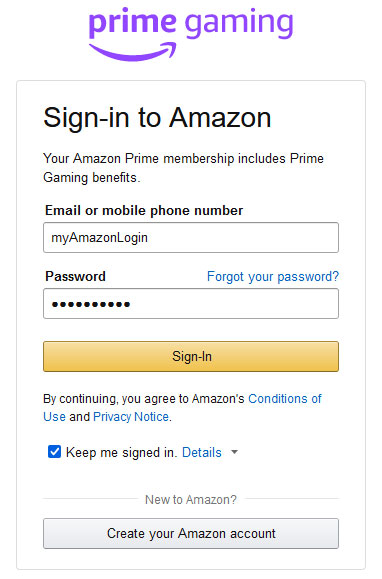 Step 4: Link your

Twitch

and

Amazon

accounts
Click your account name at the top-right, and then click Link Twitch account.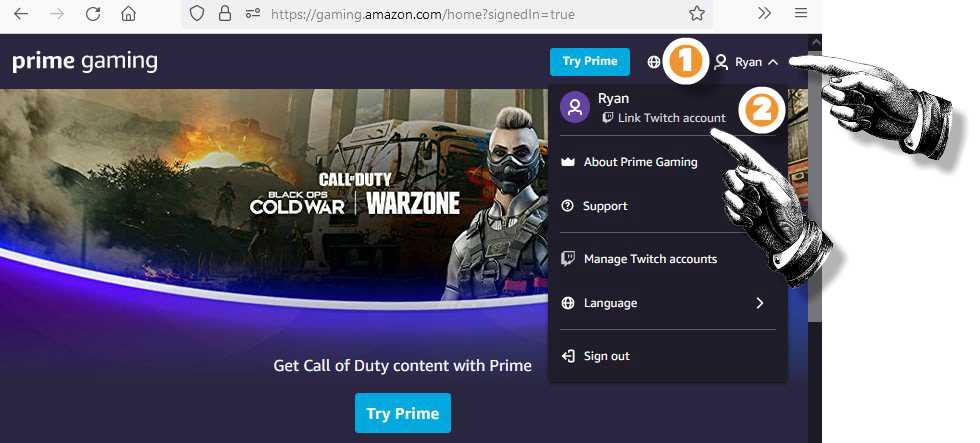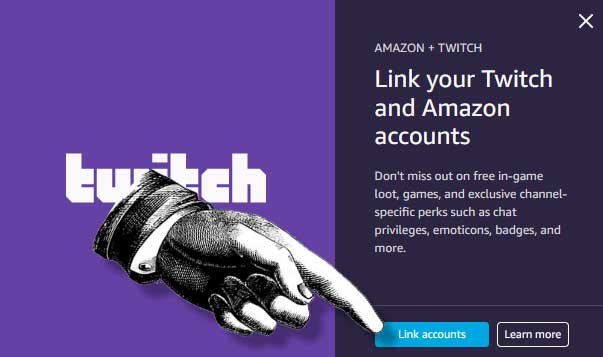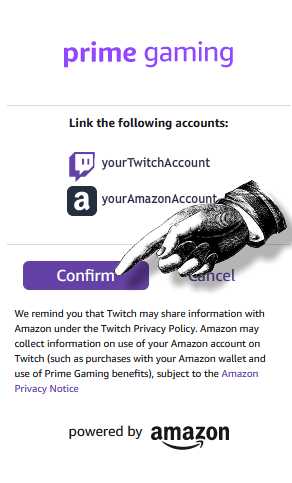 Step 5: Redeem your free Subscription!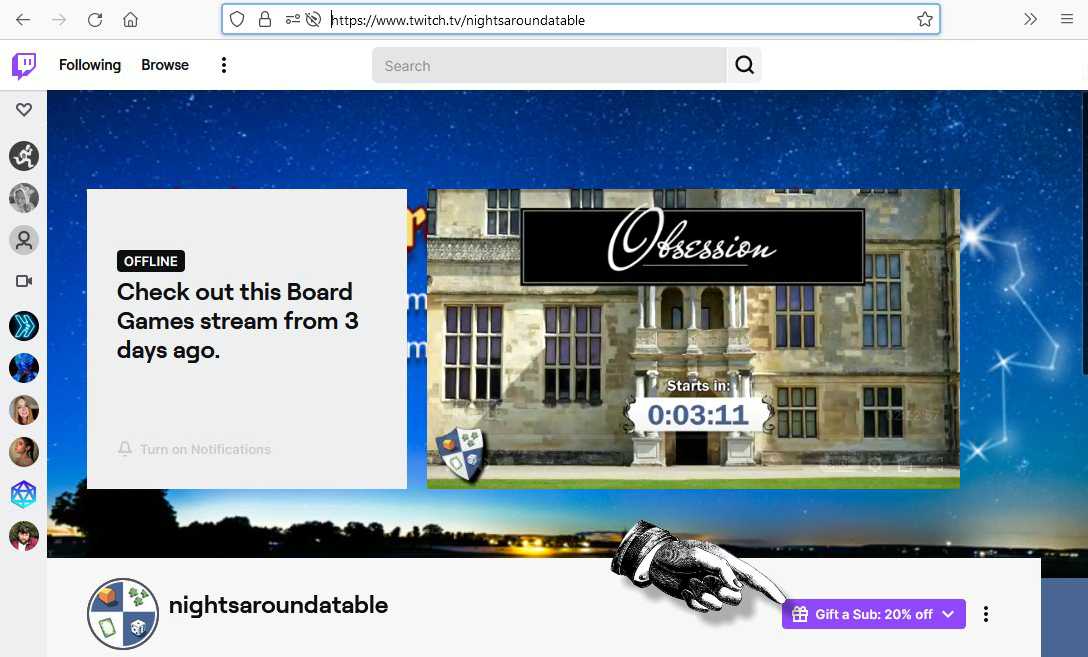 The option to redeem your free subscription is all the way at the bottom of the next dialog: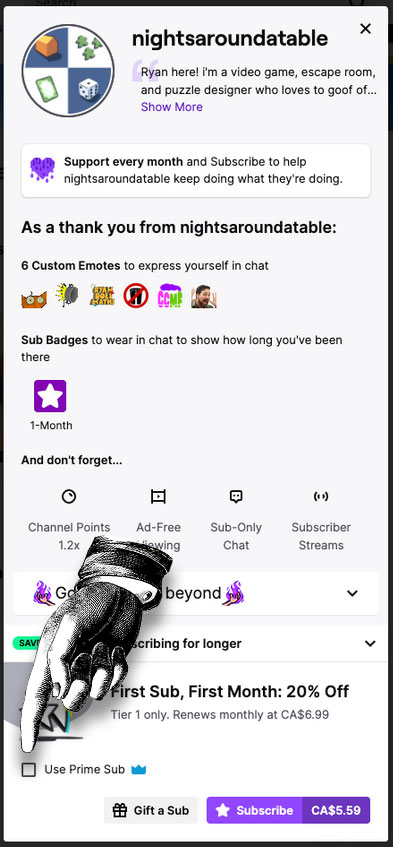 When you check that box, the purple button will change to say "Free – Subscribe with Prime." Click that button!

Now, the slightly annoying thing is that your free subscription only lasts 1 month. In order to keep enjoying this freebie (and to keep NAaT collecting $2.50 from Bezos), you have to click this purple "Continue Sub" button every month: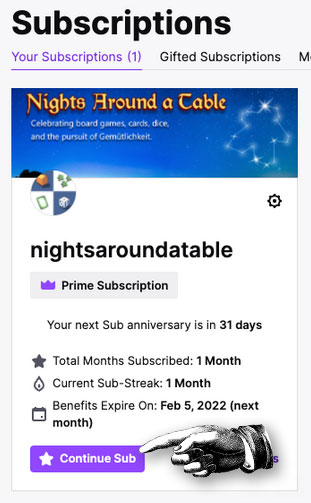 But it's just one button click, as opposed to all the steps we just followed above. The hard part is over!
Thank you so much for using your free Amazon Prime Gaming subscription to help out Nights Around a Table!